Nothing beats the softness of your bedding after a long day. Let it be, lazily tossing on a Sunday, or a quick afternoon nap, your bed is your heaven that welcomes you with open arms. Therefore, designing your sleeping space brings more comfort and makes you slumber in style. let's start with amazing bedroom design interior ideas.
House interior design of beddings have grown into a cosmic of choices split into colors and trends that change quickly. It can be daunting to choose from so many options. If you are someone who is looking for your bedding modern interior design, this blog will serve you at all the right places.
Trendy Bedding Indoor Ideas 
Lets divide the bedroom design interior into multiple steps.
Layer your Bed
Layering is fundamental and the coziest Decorating Ideas to enjoy a snuggle. Layering your bed with decorative cushions, pillowcases, fleece and high-quality sheets make you dig in bed. Layering beds are customizable according to your needs.                            
You can layer it up with the square and euro cushions, pillows, comforters and fitted bedsheets. Arranging these layers in your comfortability, preferred textures and color scheme can make it more beautiful. Plus, the different layering schemes can blend into any Bed Room Design and make your room look organized.
Use throw blankets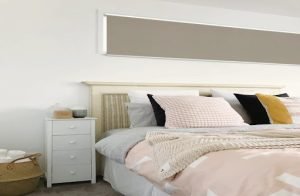 Throw blankets are handy and come up in many textures and color schemes. A throw blanket in a different color and pattern can pop up any dull color bed set. It adds to the bed's contrasting scheme and can be easily changed when you feel like it.                                        A throw blanket spread across the bed gives a warm feel and can be styled in half folded or full folded form too. You can add a throw blanket to give a catchy statement to a bedding style.
Different textures
Contrasting textures and mix-matching them is 2022's top bedding trend for indoors. Adding a warm and fleece blanket to plain cotton bed sheets is texture mixing.
Different textures add an interesting touch to your bedding and make your bedroom design interior more thoughtful and styled. If you are someone who doesn't like it monotonous, it is something you should go for. 
Go for Linen beddings
Linens have always been the star of the bedding world. If you are someone who likes humble and simple-looking beddings linen is your go-to texture. To top it all off, linen comes in a lot of shades, colors, and a variety of Design Inspiration to choose from with a reasonable price tag.                                          
You can never go wrong with linen bed sheets because they serve as a blank canvas ready to be styled. 
Play with neutrals
Adding neutral shades to your bedding that breaks the monotonous pattern of plains and serve the interest. Adding a beige cushion to your light-colored sheets makes the place look calm and composed.                              
 It can be a beige-colored quilt to a plain bed sheet that also serves the job right. Neutrals are always a good idea to welcome every type of combination.
Go in vintage
A bed's vintage look makes you want to ooze in. If you are an old school at heart who is a sucker for old charms, then vintage bed sets are a great idea for you. Pair your bedsheets with vintage colors and tribal printed throws or jute cushions to complete your set.            Brown undertones and old school prints serve as a good vintage bed. You can always have a nice photoshoot in a vintage looking bed and host slumber parties.
Choose Velvet 
The next bedroom design interior idea including Velvet. Velvet always makes bedding look lush and rich. The rich velvety tones and colours are available in the market. Dark-colored velvet makes the place uplifted without too much effort.                                
Velvety layering is also a good idea but contrasting it with other textures also looks decent. Velvet cushions also look great on linen beddings to elevate the bed. 
Add Euro Shams and cushions
A wholesome bed set looks classier and more attractive. Adding euro shams and cushions make your bedding look more organized and bulkier. These cushions give good support if you are not in a mood to sleep and are just resting. 
The best thing about cushions is that they add a lively touch to the bedding with their contrasting designs and can mix and match different beddings.
Go silky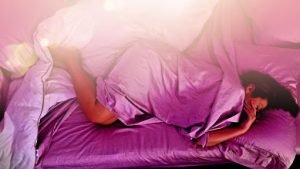 Silks add richness to any bedding. If you are a person who likes fancy beddings, then silk should be your go-to bedding texture. Silk beds give the warmth and comfort to a tired body and makes it forget the wordily hustles.                           
Silk beddings add a vibrant touch to your Bed Room ideas and give a shiny look to it. A silk bedding is minimal and does not demand extravagant styling. 
Choose Embroidered Covers
Adorn your bed set with embroidered covers that add hints of fancy to your room. Embroidered cushions and quilt covers are a good idea. Embroidery brings contrasting shades and richness to your bedding style.                            
An embroidered cushion with tassels and sequins borders make it look more royal and aesthetic in style. 
Here are some of the bedroom design interior and  in-style bedding Home Décor Ideas you can incorporate into your home. Let us snooze in style!
READ NEXT: Bedroom design ideas that will build up with your Child
RELATED TOPICS: interior ideas for living room