Are you planning to change your landscape garden and outdoor living space with DIY ideas? No worries! Here we are with some mind-blowing DIY Ideas that will transform dull open spaces into your dreamy space. Styling and designing your backyard, balcony, and garden requires the same level of consideration as indoor styling. You need to decide on a specific theme for your garden. A specific color pattern will brighten the garden and make it charming.
First of all, plan the layout of your landscape garden. Secondly, decide what you are going to design your garden for? Some of the most common ways to use a garden are:
An area for meditation

A playground for kids or their learning purposes 

Gardening

For parties
In a nutshell, it is up to you to style and use your garden. Furthermore, while designing a garden or outdoor space, the essential thing is to see that you get sufficient sunlight and wind. 
How to Start Designing My Garden?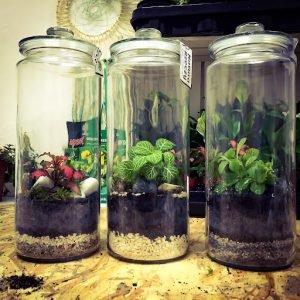 Start your landscape garden with stylish and simple furniture, including wood chairs and a table. You can also add a side table. Spread colorful stones around your patio area to give an appealing look. 
Make a small sitting area by arranging a table and chair from where you can enjoy the pleasant weather. You must build a small hut or use an umbrella to shade your sitting area. It will comfort you during intense temperatures. You can also enjoy the rain and snowy weather by sitting under the shade. Sunlight should reach that specific area to keep you warm during the winter season. 
Choose a small and best soil area for the plant section, where water and sunlight can reach easily. Use flower pots to add an appealing look—plant beautiful flowery vines, weeds, herbs, and shrubs. 
Design green walls to make the surroundings around your garden design. In this way, you can have privacy. If your garden gets a lot of afternoons or early-evening sun, you should have an arrangement of shade to comfort yourself.
The simplest way to design a garden for everyday use is to place garden furniture (wooden chairs and tables) and grow plants in it. You can also use outdoor heaters in winter. Moreover, it is up to you to style it with tiny showpieces.  
How Can I Style My Outdoor Garden?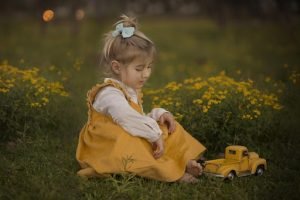 Let's start with breath-taking DIY Ideas for creating beautiful gardens that can make your little garden more attractive.
Decorate Your Garden with Recycled Material
Decoration does not necessarily need fancy and expensive things. You can recycle already available resources and craft showpieces out of it. For your gardens, you can use these recycled showpieces. For example, you can grow bushes and plants in bottles and jars. You can also paint the furniture with cool colors and cozy cushions.
You must prefer natural elements for outdoor furniture and use recycled materials for decoration. Surround your sitting area with colorful bottles and grow bushes in them. You can even use punctured tires for sitting. Paint them with waterproof colors and place cushions in the space present in the center of the tires. 
Add Lights to Brighten the Garden
The garden is already a vibrant space. However, you can still brighten it by adding small lights to it. The cutest way to brighten an outdoor garden is to hang lights. You can use lamps, string lights or bulbs. They will give your garden an enhanced look.
Decorate Your Garden for BBQ Party
You can even use your landscape garden for BBQ parties. It saves your money and allows you to explore your creative side. You can arrange your garden into a beautiful space if you plan to host a BBQ party. For this purpose, place the BBQ set up at one corner of the garden. Arrange all the crockery and cooking material on a small table and some tables and chairs on the ground for guests. Place a large table on one side to keep your BBQ dishes. Play songs at the back and enjoy. 
Make A Section for Your Kids
You can make a small play area for your kids by using your landscape garden. You only need to add some swings and slides for kids. You kids will love to enjoy evenings in your small garden. 
Add a Fountain or a Small Bridge
It is mandatory to maintain the fresh ambiance of your garden. Your garden will remain evergreen and fresh if you water it regularly. Install a tap near the ground so that you can water your plants anytime.
You can also enhance your garden's beauty by adding a small fountain in the middle of the garden or building it in one corner. It will be excellent to build a small bridge on the water channel.
Make Your Garden A Cinema
You can utilize your small garden if you want to enjoy a movie night under a starry sky. For this purpose, place the projector in the blank space. Place a cozy blanket and cushions on the grassy garden. Turn off all lights. Lit up candles or keep the fairy lights on. Lay down and binge-watch your favorite movies in this breath-taking environment.
How Can I Decorate My Backyard with No Hustle?
A backyard is the best small space. It becomes much more exciting when you decorate it with small things. A few creative ideas will make it your favorite place.
Add lights and different small lamps around flowers. Hang some fairy lights on the walls or around plants. Place decorative showpieces or flower pots on the table. In this way, you will be able to enjoy a family dinner or weekend brunch in your backyard. You can also meditate here. 
How to Decorate My Small Balcony?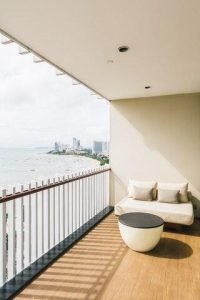 A balcony is a fantastic area, and you can make it your comfortable place by decorating it according to your interest. If you are a minimalist, place a small sofa and a table on the balcony. Brighten it with a bulb or a lamp. However, if you love to decorate your spaces, add fairy lights to the balcony. Place some plants in one corner. Use a rug for a vibrant outlook.
For your balcony, change the setting. You can change the sitting area by placing sleek furniture. Painting the pots removes old decoration pieces into new ones and gives a new look to your outdoor space. You can also use fairy lights, big dream catchers, artificial plants, and beautiful rugs. 
Conclusion 
There are countless DIY landscape garden designing ideas, balcony, and backyard. Those given above are a free guide to enhance the beauty of your home in the best ways. You can follow these easy ideas to make your tiny spaces useful with stunning views. That not only gives you comfort but also adds a stunning view to your home.
READ NEXT:The Best Landscaping Ideas For Your Home
RELATED TOPICS: home decoration ideas