Modern interior design Ideas for hall are not just about aesthetics. These design elements can create a warm and inviting space that showcases the diversity and richness of Indian culture. Traditional Indian artwork, sculptures, and decorative objects can add a sense of heritage and history to the space, while low seating and wooden furniture can create a cozy and rustic atmosphere. Therefore, it is vital to have a plan before designing the hall interior to make it easy for people to navigate through and feel comfortable in the space. An excellent way to start designing your hall interior is by considering your needs and what you want out of the space. For example, what kind of activities do you want to host there? What kind of mood do you want it to evoke? These are all questions that will help determine what type of design elements will work best for your space. In this article, we will explore some of the trending Indian Interior Designs Ideas for Hall that will help you design an event hall that is both aesthetically pleasing and functional.
A popular trend in Indian hall interior design is the incorporation of bright colors. Bright, bold hues like red, orange, pink, and yellow are often used to add vitality and warmth to a space.These colors can be used for walls, furniture and accessories. For example, a statement wall in a bright color can create a beautiful backdrop for an art gallery or decorative collection.Intricate patterns are another prominent feature of Indian interior design. Patterns such as paisley, mandala, and floral prints are commonly used in textiles, upholstery, and wallpaper. These patterns can add texture and visual interest to a space, as well as a sense of cultural identity.
Natural materials such as wood, stone and clay are also often used in the interior design of Indian halls. These materials can create a warm and inviting atmosphere with a touch of rustic charm. For example, a wooden coffee table or a stone accent wall can add character and depth to a space.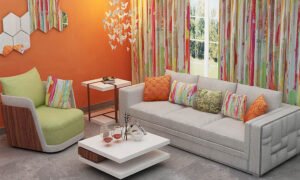 Furniture Design for Your Hall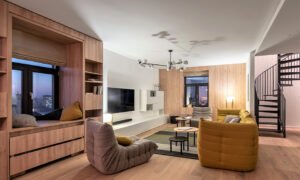 A hall is where people must spend a lot of time. Therefore, the hall needs to look and feel good. When you are choosing furniture for your hall, there are many things that you need to consider. Firstly, what kind of hall do you have? If it is a big hall, you can go with something big and spacious like sofas, tables, chairs, etc. But if it's a small hall, then there is no need for such furniture as they will only make the space look more cramped. Secondly, what kind of furniture do you want? You can choose from wooden, metal, or any other material that matches your taste and budget.
There are many ways to design a hall, but you should consider some things first. The first thing that you should consider is the size of the hall. The size will determine what type of design will work best with it. For example, if the hall is large, it would be good to have an open space in the middle with tables and chairs on either side. On the other hand, if the hall is small, it would be better to have a smaller table in the center surrounded by chairs or benches on either side so that people can talk while eating their lunch or dinner.
Lighting Ideas for Your Hall
The hall is an essential room in any home. It is the first thing your guests see when they enter your home. Therefore, you need to make sure that it looks impressive and welcoming to them. One of the best ways to do this is with lighting. Lighting can set a mood, create ambiance, and make a space more visually appealing. There are many different types of lighting available on the market today. Still, there are some considerations you should keep in mind when deciding which kind of light bulbs to use in your hall: The color temperature: There are three primary colors on the market today – warm, calm and natural white. Warm lights produce a yellow or orange hue while cool. Smart lighting ideas are part of design model.
Color Combination for Hall
Hall color combination is an essential aspect of the design. It is the first thing that people notice when they enter a house. Unfortunately, many people are not sure what colors to use in their hall, so here are some tips that will help you choose the right color combinations for your hall.
To create a welcoming and cozy atmosphere in your hall, you should use warm colors like browns, golds, or beiges. You can also try using deep blues or reds to create a dramatic atmosphere in your hall. If you want to create a formal atmosphere in your hall, use lighter shades like whites or greys with hints of black and silver to add elegance.
Conclusion
We can conclude that modern hall interior design ideas are essential in a building. They can make the building look more attractive and comfortable. The hall is usually the first thing people see when they enter a building, so it should be designed to make them feel welcome and at ease.