Do you live in an apartment, and your creative department urges you to embellish its interior design? here are some common wall decoration items ideas.
No worries! Wall décor is the best option for any apartment decorating effort. Decorated walls change the look and feel of your apartment and grab your visitors' attention instantly.
We have brought nine brilliant apartment ideas to transform your rental home design into more welcoming and attractive. Once you accomplish the task of ornamenting your apartment walls, it will unmistakably look as it's yours!
We are also aware of the restrictions you face while personalizing your rented space. However, still, there are a host of non-destructive and stylish wall decoration items ideas to get you started.
Hang an Oversized Art Piece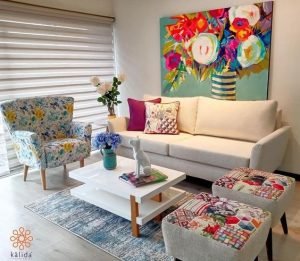 When it comes to wall décor, the first idea that hits your mind is hanging paintings on the wall. Only an oversized photograph or painting will set the tone in a small space and command attention. Numerous wall art pieces are available in the market that can harmonize with any interior design. 
Your artistic capabilities will help you choose between a vibrant abstract piece or a black-and-white photo. You better know the color choices and aesthetics of your family members. So, depict an art piece that inspires everyone to utter a 'wow' compliment as soon as they glance at your creativity!
Incorporate a Fun Will into your Interior Design
In the contemporary age, all people have tons of family photographs on their smartphone or computer, but your apartment walls are the best places to showcase those sweet memories. Without breaking your bank, you can build a fun wall by bringing family and friends close. 
The images and wall decoration items will play well as a happy reminder of the cherished memories, favorite people, and fun vacation. Besides photographs, you can exhibit religious items, family heirlooms, or other tools that hold unique meaning or sentimental value, such as a college banner or an old license plate.
Breathe New Life into Your Apartment with Lively Objects
Mirrors are the items that all homeowners and apartment dwellers love to hang in their space. Yes, the decorative mirrors come top of the list of essential interior tools. A single piece of mirror hung on the wall serves various purposes, such as 
Allow you to have a complete look at yourself before leaving your space.

They make the interior space look and feel bigger

They reflect light and illuminate your apartment
Well, mirrors are not the only wall decoration items options. A beautiful wall clock looks appealing and reminds you of getting to your workspace on time. Still, other functional wall art objects include bulletin boards, accent lighting, wall-mounted television, and decorative coat racks.
Rejuvenate Your Apartment with Tapestries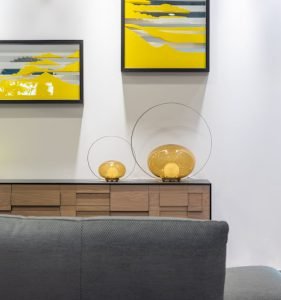 When you aim to embellish the walls, don't forget to add tapestries in the decorative department ideas. Tapestries deliver a touch to class of your interior design. If you don't come by a vintage tapestry, you can go for a soft and relaxing area rug. A well-placed rug will enhance the variety and warmth of your apartment décor.
Adorn  Your Walls with Shelves
Shelves are always a welcoming addition to any interior space. Shelves serve multipurpose functions – You can display various items, such as candles, books, CDS, and knick-knacks. They are available in a wide variety of styles and sizes. Put your hand on the set of shelves that perfectly match your apartment decor.
Modernize Your Interior Design with Wallpaper
Apartments can be ideal places to put up removable wallpapers and splash multiple colors and patterns. In the modern age, stylish and elegant wallpapers have killed the hassle of the paint job and taken your apartment's grandeur to the next level. Select a state-of-the-art wallpaper design for your favorite location in your apartment.
Wall Sconces
If you prefer all the removable ornamenting tools for your rental space, wall scones can be the option. They come in a range of designs and shapes. Brighten up your apartment with beautiful and inviting wall sconces. Set the angle of light toward the hanging mirror and see the magic.
Build a Hat Wall
If your family members love to wear hats, then building a hat wall can set the mood. Apartment dwellers often face limited closet space. So, hang your hats of different colors and styles in an attractive pattern on the wall. When you dress up for attending a party or intend to leave for strolling, you can easily pick a hat of your choice and maximize the grace of your personality.
Soothing Nature
Another simple, cheap, and easy method to elevate the fascination of your apartment wall decoration items is to bring in the soothing and healing nature. 
Install a special shelf for holding green plants. Green friends create a fresh and cool interior ambiance and absorb unwanted substances from the inner air. So whether you want to uplift your apartment's layout or aspire to create an inspiring inner ambiance, you must include serene and healthful nature in your wall décor job.
Last Word
It was all about decorating the apartment wall decoration items without damaging them. These simple, useful, and decorative wall décor ideas will take your interior design to the next level without burning a hole into your pocket!
READ NEXT: 5 Ways to Fill Your Home Office with Good Vibes
RELATED TOPICS: Office Interior Design