If you are a homeowner, renovating particular areas of your home is an excellent way to improve the value of your home and create more room for the family to utilize and appreciate. Before embarking on home renovation and hiring an expert, first, there are some essential things to think about. Renovations to your home are not an easy undertaking, and for this reason, you'll be required to plan your work carefully. It is essential to consider the length of time you'll be living in the house since that influences how you remodel.
If you plan to stay living in the house for longer than ten years, it will be wise to select projects that can add value to the property. For instance, if you are a parent with a growing child, expanding some or more rooms is possible. Also, if you are planning to sell your house in the next few years, you need to think about making improvements that will increase your chance of selling. Here are some tips to consider.
Consider Family Dynamics
It's something you should reflect on when you remodel the interior of your house. Perhaps your spouse works from home and requires an office in the upstairs area where there isn't any children's noise. If your parents were recently sick and will require long-term treatment, your home renovation could contain fixtures that ensure they are safe to get around the house design.
Think About Budget
It would be perfect to remodel without thinking about the cost in the ideal scenario. But, in reality, it is recommended to think about your budget before undertaking improvements. Create a list of the most important projects you want to do for your home, and then research the amount each project will cost. Consider the costs for the materials, the cost of contractors, and any other unexpected expenses. Another suggestion is to begin saving for at least one year before you start your home renovation to help you budget effectively.
Figure Out What You Can Do Yourself
Although the more difficult tasks are best left to experts, there are a few projects you can tackle with the assistance of your spouse or other loved ones who are skilled. You can tackle tasks that include painting walls or upgrading cabinets' hardware, fitting fresh stains on the floors, sealing holes into walls, or installing rooms in specific rooms. It's suitable for your budget and provides you with a feeling of satisfaction.
Interview Contractors Extensively
It is recommended to interview contractors in-depth. There's usually a reason why the price is lower than others. Begin your home renovation with an idea of the materials you'd like and ensure that the cost is inclusive. However, you must be sure that the material you've selected has been considered with detailed plans. We suggest that homeowners meet with their contractors to review plans and drawings throughout the process; this ensures everyone has an obvious idea of what's happening.
Be Specific about Design Ideas
You'll need to narrow down your preferences for design before meeting with an interior design professional. Find inspiration by browsing the latest home decor magazines and interior decorating websites and shows on design. Being aware of an overall design plan can help you avoid being guided by a designer's personal preferences, which may not match your remodel vision. Keep the designer to your budget. Do not let them buy costly materials and then bill you later for it. If you stay within a time limit, your expenses will remain at a minimum, too. 
The Time of Year
Projects for indoor renovation like completed basements or modernized kitchens can be accomplished practically any time of the year. However, if you're planning to add the deck or any other outdoor space, you'll need to design your project around the conditions (depending on where you are located). Consider the warmer spring months for the beginning of your outdoor space so that your project doesn't have to be delayed due to more excellent conditions.
DIY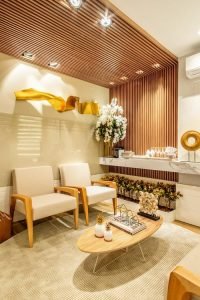 You might be a DIY person and would like to tackle every home renovation project independently if you are a knowledgeable homeowner of the home improvement project. This could be the best option for you.
If, however, you're doubtful about your abilities to do the project by yourself, there are several advantages to hiring a home renovation expert. They have the expertise and expertise to assist you in bringing your dream home to life within your preferred timeframe. Professionals will know which materials are best to maximize the return on investment for you and your family so that you can enjoy your newly-renovated space for a long time to come.
READ NEXT: Top Home Improvement Ideas That You Need to Prioritize on Your To-Do-List
RELATED TOPICS: Home renovation